More than 300 palms planted by Sheikh Zayed Bridge in Dh5m landscaping project
Posted On October 28, 2018
Municipality chiefs say a major Dh5 million landscaping project close to Sheikh Zayed Bridge will be complete by the end of the month.
At least 381 palm trees, shrubs and flowers have been planted by Abu Dhabi Municipality along the roads in between Sheikh Zayed Bridge and Maqta Bridge.
The roadside plantations extend nearly nine kilometres and also include new tiling.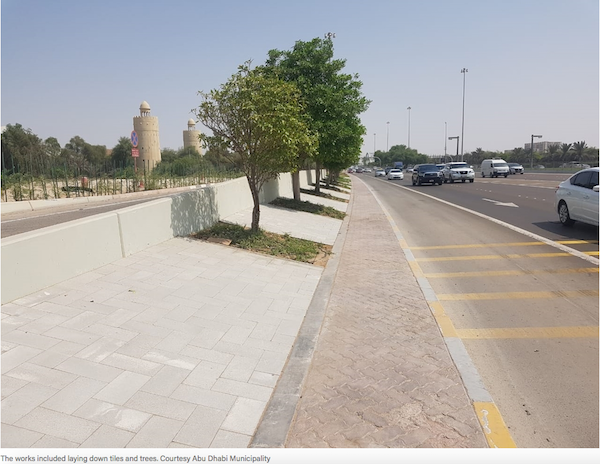 The landscaping is part of an effort by Abu Dhabi Municipality to improve the appearance of the area.
The municipality did not specify whether the new flowering plants and shrubs were native to the region.
Municipality and amenity water use is primarily for landscaping and roadside plantations and makes up nine per cent of the emirate's water use.
A 2012 study in Al Ain found that city landscaping with indigenous plants could cut irrigation costs by 96 per cent.
Roadside landscaping accounts for a significant share of the emirate's water use.
Source: The National